TimeLine : 1986
1950-1974 . 1975 . 1976 . 1977 . 1978 . 1979 . 1980 . 1981 . 1982 . 1983 . 1984 . 1985
1986 . 1987 . 1988 . 1989 . 1990 . 1991 . 1992 . 1993 . 1994 . 1995 . 1996 . 1997 . 1998 . 1999
2000 . 2001 . 2002 . 2003 . 2004 . 2005 . 2006 . 2007 . 2008 . 2009 . 2010 . 2011 . 2012 . 2013
The ˇAlarma! Chronicles Years
Ed McTaggart did the cover design and layout on Common Bond's "Heaven is Calling" album. Jerry Chamberlain played guitar solos and sang background vocals. Terry Taylor and Rob Watson also sang background vocals.
Ed also did art directon and design for Wild Blue Yonder, the Lifesavers' "A Kiss Of Life", Crumbacher's "Escape from the Fallen Planet", and the Altar Boy's "Gut Level Music".
Terry Taylor produced Carson Cole and RU4 "Mainstreet" album. Ed McTaggert directed the artwork & layout, Tim Chandler plays bass, Greg Flesch plays lead guitar and Terry also wrote the song "Kingdom Come" and co-wrote another "Serenity."

February-March 1986

Tim Chandler tours with the Choir, opening for Steve Taylor on his "Limelight Tour".

April 1986

Tim Chandler performs with the Choir on their 2 week solo tour. While on the tour the band performed in Wilmore, KY at Ichthus '86 and in Illinois at the Agape festival.

1986


Fearful Symmetry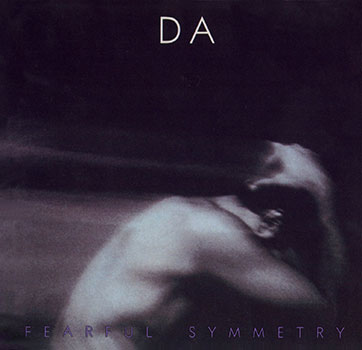 DA's Fearful Symmetry is released.
View Album Reviews
Album Info & Lyrics

Terry: "I always had a bit of trouble with Fearful Symmetry. I feel it was a little rock-artsy, and I have a problem with that kind of music. A little too pretentious... a little too big. It borders on etheral mumbo-jumbo -- musically, anyway." (1996)

It was during the Fearful Symmetry sessions that the FarmBeetles project was started. They ended one of the sessions early and had some time left in the studio, so they started the project just for the fun of it. Only about 3 songs were done at this time. The rest of the CD was recorded in the mid 90's.

Tim: "I believe we did 'Strawberry Fields', 'A Day in the Life' and 'Within You Without You" first... maybe one other one, i'm not sure... The funniest thing to me about the Farmbeetles is that one night I left the studio as Terry, Ed, Greg, and Rob were working intently on fearful symmetry and when I came back the next day they were, somehow, working on THAT!
Ed played drums, Greg played guitar and Rob Watson played a lot of keyboards, on all the songs I think..."

Knowledge & Innocence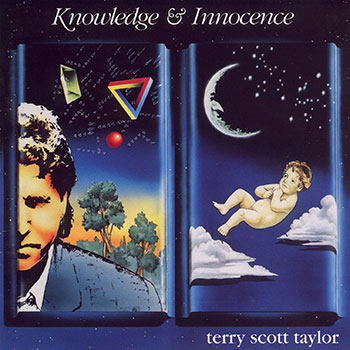 Terry's first solo album Knowledge & Innocence (dedicated to Terry's Grandfather) is released.

View Album Reviews
Album Info & Lyrics

Terry: "I got a chance to work with people that I've been wanting to work with for a long time. Chuck Girard came in and did some things... a duet with Randy Stonehill which I'm real excited about." (June 1985)
"Debbie had a miscarriage of our first child. I think the cumulative effect of my Grandfather's death and this incident combined to make me feel I was in the belly of the whale." (1996)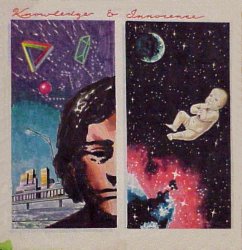 (Terry's early sketch for the cover of "Knowledge and Innocence")
The Revelation is released.


Terry sang backing vocals on Common Bond's Heaven Is Calling, he produced, arranged and sang backing vocals on D.O.X.'s D.O.X., and produced and sang backing vocals on Wild Blue Yonder's Wild Blue Yonder.


Jerry Chamberlain and Sharon McCall's band Boy-O-Boy records "She Makes Love With Her Eyes", which was later released on "No Sense of History".

May 16, 1986

Terry Taylor performs at Knotts Berry Farm as part of Frontline Music Celebration '86. Other performers include Leslie (Sam) Phillips, Bryan Duncan, Larry Norman, Crumbacher, Wild Blue Yonder, the Altar Boys, Jon Gibson, Benny Hester Band, Morgan Cryar, Bloodgood, Lifesavers, Geoff Moore, Oden Fong and Common Bond.

Mid 1986

DA's 1986 NewsLetter is mailed out to members of the "Doppelgang".
View News Letter

October 3, 1986

Terry's Grandmother Borthick passes away (the source of inspiration for A Briefing For The Ascent released the following year).

October 24, 1986

Daniel Amos begins the Fearful Symmetry tour in Riverside, California at the Municipal Auditorium. The Choir opened the show.
View Set List

October 31, 1986-December 31, 1986

Tim Chandler tours with The Choir.

November 2, 1986

Daniel Amos performs in San Fransisco, California at Wolfgang's.

November 7, 1986

Daniel Amos performs in Milwaukee, WI.

November 8, 1986

Daniel Amos performs in Champaign, Illinois at the Universtiry of Illinois.

November 9, 1986

Daniel Amos performs in DeKalb, Illinois at the Norhtern Illinois University.

November 10, 1986

Daniel Amos performance in St. Louis, MO at Mississipi Nights was canceled.

November 12, 1986

Daniel Amos performs in Bloomington, Illinois at Illinois State University.

November 13, 1986

Daniel Amos performs in Macomb, Illinois at Western Illinois University. The Choir opened the show.

November 14, 1986

Daniel Amos performs in Elgin, Illinois at the Larkin High School Auditorium. The Choir opened the show.

November 15, 1986

Daniel Amos performs in Valparaiso, IN at the Valparaiso University. The Choir opened the show.

November 16, 1986

Daniel Amos performs in Holland, MI at Hope College. The Choir opened the show.

November 17, 1986

Daniel Amos performs in Fort Wayne, IN at Blackhawk Baptist Church. The Choir opened the show.

November 19, 1986

Daniel Amos performs in Lexington, KY at the University of Kentucky. The Choir opened the show.

November 20, 1986

Daniel Amos performs in Cincinnati, Ohio at the University of Cincinnati. The Choir opened the show.

November 21, 1986

Daniel Amos performs in Cleveland, Ohio at John Caroll University. The Choir opened the show.

November 22, 1986

Daniel Amos performs in York, PA at the York Suburban High School. The Choir opened the show.

November 23, 1986

Daniel Amos performs in Boston, MD at the Club Paradise. The Choir opened the show.

November 28, 1986

Daniel Amos performs in Richmond, VA at the FloodZone. The Choir opened the show.

November 29, 1986

Daniel Amos performs in Atlanta, GA at the World Congress Center. The Choir opened the show.

December 5, 1986

Daniel Amos performs in Tulsa, OK at Oral Roberts University. The Choir opened the show.

December 6, 1986

Daniel Amos performs in Dallas, Texas. The Choir opened the show.

December 31, 1986

Daniel Amos performs in Buena Park, California at Knott's Berry Farm. The Choir opened the show.

Late 1986-early 1987

Rob Watson (keyboards) leaves DA.
Rob: "Toward the late 80's I became a pipe-organist/music director/composer-in-residence for First Christian Church of Pasadena, CA and joined The Surfaris- the '60s surf band that wrote and released "Wipeout", "Surfer Joe" and "Point Panic". Other members of note in the Surfaris are David Raven of the Swirling Eddies, Jay Truax of Love Song, and Paul Johnson from the Belairs and the Packards.
Since those days I've become a composer/conductor for film and tv music. I've been called on to ghost-write for a couple of series, I've scored 7 feature films, 4 short films, and am currently working on my 8th feature and 5th short. I've guest-conducted the orchestra for Alf Clausen on "The Simpsons" and am slated this season to do the same for Jay Chattaway on a "Star Trek" session." (March 1999)