The Alarma Chronicles
Vox Humana
Volume Three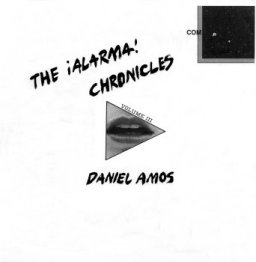 Epilogue
The Alarma Chronicles Volume II
God is our refuge and our strength, a very present help in trouble. Therefore we will not fear, though the earth should change, and though the mountains slip into the heart of the sea though its waters roar and foam, though the mountains quake at its swelling pride.1
Prologue
The Alarma Chronicles Volume III
"Travelog"
"Death on the battlefield, through flood and fire, I navigate my ship to worlds unknown..."
We know that the whole creation has been groaning as in the pain of childbirth right up to the present time. Not only so, but we ourselves, who have the firstfruits of the Spirit, groan inwardly as we wait eagerly for our adoption as sons, the redemption of our bodies.2
Chapter One
"As The World Turns"
"...achievements are always falling into yesterday / I'm a pupil in an intro. class / new cars, travels, love affairs cannot provide the way out of lifes' iron cast..."
Although I had lost my 'double' in the void, I continued to run, pursuing, perhaps, only the unknown. In a flash the darkness turned a dark steely gray. I sensed activity behind me and looked over my shoulder. There, rolling down upon me, over what appeared to be a snowy plain, I saw a gigantic black wave. It was miles away, but visibly devouring the earth in its approach, its crest lost in murky clouds. A storm I cried aloud, and I ran still faster, as the blood hammered in my ears like a drumbeat, and became slower and louder until it was all I could hear. The wind rose and rocked me on my feet. With the speed of a galloping horse, the storm came roaring down upon me, becoming an incredible chaos of whirling sand and snow and dust. My running was like a crawl against running water, and I was now utterly confused, utterly lost. The cold tempest settled like a pall of ice upon me. My breath turned to rime and I shivered in my shoes. I dropped to the icy ground and covered my face, and like a child still in the womb, I huddled there, small and hopeless, the cold clutching my bones. I could find not sanction against its icy claws.
"..as the world turns, it slaps me hard, / It tells me I'm weak, / As the world turns, I drop my guard / and turn the other cheek..."
This then was for me, that which is called 'the dark night of the soul." I faced what I thought then might be life's cruelest truth; I will die and be forgotten, like most men are.
The tempest, however, subsided after...how long?...and I sat up and opened my eyes to the gray void once again. It was still unbearably cold, but the air became suddenly oppressive. I breathed in elements of unexpected melancholy that constricted my heart, and the feeling that nothing was real was then made complete. My heart spoke in a constant old murmur of past things.
May I here say that certain periods of our lives are difficult to remember. They are like jumbled dreams out of whose obscure depths only one or two details emerge clearly. This means we have not mastered our material and in-so-far-as the past is decipherable at all, have not deciphered its hidden meanings. But this....What wisdom have I gained now that the dream is over? And again, was it a dream within a dream, or a trance, or a vision? It is now but a strange haunting memory lodged in no particular time frame whose complete meaning, obscured in its complexities, continues to elude me. In time perhaps I will fully understand, perhaps not.
"...I get no comfort in the earth or sky / It's my belief they're not my home / The world spins one way but I go another / Against the grain one often stands alone..."
I sat in the gray nothing, unable to move, to function. I had nowhere to go, nothing to be, but strangely, in that gray abyss, I began without precipitation to take a mental step toward illumination, a revelation of the significance of my position and the storm which had stranded me here. I concluded, and retain this belief even now, that the only ultimate disaster that can befall a man is to feel at home here on earth.
"...My hair points to the sky, the place I want to be...!"
But this bit of knowledge was tempered with the understanding that knowledge was a vast cul-de-sac, and that the technology derived from it (and yet another dream, within a dream? technology was a storm which materialized into a great foot threatening to crush me and all of mankind, and had left me here, eaten up by boredom and inner emptiness like an ancient citizen of Rome), the technology I had left behind in the great ghostly city, was but a dread servitude.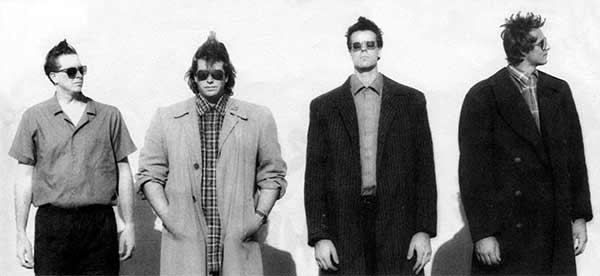 Chapter Two
"The Incredible Shrinking Man"
"...From wells of power, you take a drink / you drown in it, it's bigger than you think..."
One word of truth outweighs the world. "I will seek the Truth," I told myself. Yet I knew I might die there. Would the universe crush me before I discovered the truth of who I was, or what the dream was all about? I realized then that if I were to die, I would still be nobler (as all men are) than the thing that destroys me, because I would know I was dying, and the universe which has me in its mercy is unaware of it. I had cried many times in my life, the sad cry of every man-"Notice me, pay me close attention." But there in that place, no room existed for such indulgences and folly.
"...My longing, is not to be a god or hero, but to change into a tree that grows for ages, hurting no one..."
And so it was that I concluded that my suffering was not in vain. I told myself I would accept suffering here, and be redeemed by it, and my redemption began to emerge in my understanding that man is great so far as he realizes that he is wretched.
"...You're incredible / incredible shrinking man..."
What could I do? I had desire to be great in my life, but I was, and am, so very small. And what was the meaning of the storm? My mind was unexpectedly filled with illumination. No, I had not yet escaped the giant that sought me outside the "Church of the Divine Dilettante." I had seen his foot in the swirl of dust and ice and snow, as it descended to crush me. I had again escapedor had I? The giant was power and power belongs to darkness. It is a Frankenstein monster dwarfing us all. It is among other things, a mass of communication media which man has constructed to ceasingly persuade us that pursuits like fame, sensual pleasures and money will make life worth living. The giant was and is the power-mad system which possesses a death wish, devouring human beings while seeking its own extinction, devoting its wealth, knowledge and skills to creating the means to blow itself to oblivion. The monster is the darkness of moral corruption which has abolished the moral code altogether and caused many to pursue a fragile happiness. Spiritually, it has abolished God himself, setting up man as the arbiter of his own destiny. Yes, we have created the monster. He is the harvest of our sowing.
Chapter Three
Vox Humana
"The Incredible Shrinking Man part II"
"...a voice of one crying in the wilderness, prepare the way for the Lord."3
"...It's regrettable that you can't tear it down and start again / You're incredible, incredible shrinking man..."
I was then and am now, another voice crying in the wilderness, another voice crying out for sanity, for peace, for justice, and for love. I am joined by other voices. We are one: the Voice of the Human.
In the vacuous void a strange and terrible thing abruptly began to take place as the voices increased in horrible screaming intensity within my being. I was shrinking. Slowly but surely, a nearby rock took on gigantic proportions, until it stood like a mountain before me, and I like an ant before it. The voices, meanwhile had faded to nothing. I had shrunk physically, but I had also lost the weight of existence.
"...So give me something, so when I feel nothing, I still go on..."
I felt deeply depressed, and what I was and what I was not, came crashing in. The person who doesn't learn and does not act, I thought, disintegrates within it is the chaos of growth of taking new forms, that is the shield against those who spend all their time earning, spending and amusing themselves. We strain on tiptoes to look at tomorrow, but we are never tall enough.
"...it's sick when I got it on my TV / It's sick when I don't feel a thing..."
"...Our trial is which car to buy / Temptation is that extra dessert / In the land of orange juice / You're better off with the right kind of shirt..."
I realized that this earning and spending and amusing had been the very pattern of my life. I had been like the cardboard cutout people in Rev. Cursory's church, shallow and small. Much of my shallowness came from having no sense of history, therefore no sense of the tragic which is born mostly by historical experience.
"If every single man is not an individual, simply by being human, then everything is lost and it is not worth hearing about great world shaking historical events."4
I had also disdained poetry and art as having nothing to do with life, seeing them no more than accessories, flowers or adornment for restaurants and motels and greeting cards. I did not understand, but do now, the artists craving for being, their desire for the divine promise inside creation. I was disdainful of such individuals, yet in my life I had not been unfamiliar with such commentators as Blake, and Tolstoy, and Dostoevsky who pre-eminently bring someone like Jesus to life, because they approach Him through the imagination as artists, rather than through the intellect as theologians. The Lord Himself had a great gift for vivid imagery and for telling a story.
"...Like bombs of war that scar the western front, a sense of history leaves his heart in ruins..."
The rock, now a mountain (a mountain of what? Fear? Doubt? Complacency? all of these?) blocked my path. I could not go forward. It was too big to go around. I dared not go back toward the storm, and really, I thought, what is this mountain, another dream? a mirage a delusion? a fog? ; Perhaps it is a delusion, like historical time is to most of mankind. Historical time; it demands of us constant renewal. Even our art has become inert, for it has not become toughened in the purgatorical fires and man's unavoidable contradictions are his purgatory. And so I was and am sorry for my shallowness, and I am sorry for the way that I have lived my life.
Chapter Four
"When Worlds Collide" / "Sanctuary"
I would hasten to my place of refuge from the storm and wind and tempest 5
"...And should you come into the Promised Land,
remember, remember,
from where you came,
And should your greatest fears be realized,
remember, remember
Your Sanctuary, Your Sanctuary..."
"...I'll place a light in your heart,
If you'll keep it burning while this world is turning,
soon it will banish the dark..."
"...When worlds collide, I'm on your side..."
I stood before the mountain and watched it transformed before me into a great wooden door. "Is it hell's door?" I asked myself, "or heaven's?" Did death stalk beyond this looming portal, and was my fate to spend all of the remaining days of my life trying to outwit it? If this were true, at least I would live a certain fearful occupation, I would possess a terrible purpose. The naked facts like the natural end of individual life would not have to be avoided, as in my everyday world, veiled over by a multitude of minute buildings and passions that were supposedly important.
"...the piper pipes at the gates of dawn and draws us on to starry boats..."
Suddenly, the door began to move, and to my amazement my ears encountered the distant tuneful piping of some haunting celestial melody. The sweet lilting tune instantaneously renewed my spirit and I was bathed in a glow of peace, such as I have never known. Here was joy inexpressible. Far behind me, the giant exhaled breath again, and the storm rose and charged, but I hardly took notice. I knew then, that behind the door was my sanctuary. At last! The place of rest, the place of refuge.
I was led by an unseen hand through the entrance, but I found myself going out of ego, not into it. "In life there are truly only two pursuits," I thought as I entered the glory, "Love and power, and no man can have both" I chose love. It was my only escape.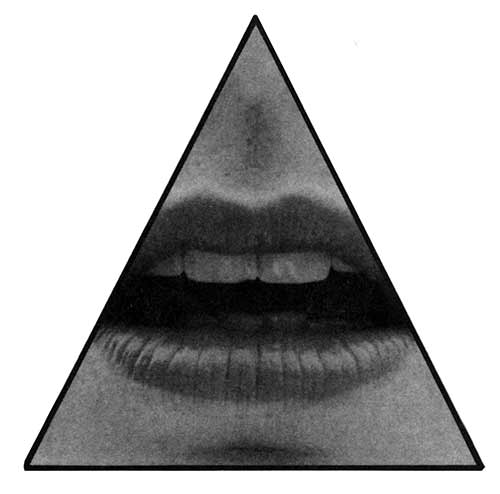 ---
1 Psalm 46:1-3 NAS
2 Romans 8:22 & 23 NIV
3 Matthew 3:3 NAS
4 Soren Kierkegaard
5 Psalm 55:8 NAS
---
---