*October 2003*
»NEW DA AUCTION!
As part of our ongoing attempt to find and offer special, one of a kind items from the DA archives, we have uncovered this little treasure... It is a one of a kind piece of artwork by Doug TenNapel, which was made for the album artwork of Terry's solo project, "John Wayne."

Check it out at:
http://cgi.ebay.com/ws/eBayISAPI.dll?ViewItem&item=2566639805



---
*September 2003*
»MOTHMAN!
The folks at www.badkarmaproductions.com have informed the DA message board that they are finishing up editing the long awaited Doug TenNapel film project, "Mothman". In case you don't remember, Uncle Terry and friends wrote and recorded the soundtrack for this film. Click here to watch the preview. (Right click and select "Save as" to download the file to your hard drive.)

We will hopefully be releasing a soundtrack to the film soon as well.


»DA AUCTION!
DA percussionist Alex MacDougall is auctioning off the original DA late 70's drum head, which was used on the Horrendous Disc tour. The drum head is 24" and features the red and green DA logo.

To bid, visit http://cgi.ebay.com/ws/eBayISAPI.dll?ViewItem&item=2561087421


»COMPUTER CRASH
While trying to get caught up on email just recently, our ancient office computer finally gasped for its last breath of air. She lived a full life and had been showing her age. She could barely print a full page of text these days. There seemed to be a simultaneous failure both with the hard drive and the hardware of the computer itself. We were able to recover most of our files off of the hard drive, but ended up losing a lot of email. The computer itself could not be saved. But rest assured, we have a temporary solution - our trusty festival lap top is filling in until we can get a new office computer. Unfortunately, the lap top works intermittently.



---
*Summer 2003*
»TERRY TAYLOR AND MICHAEL ROE BEGIN BACKYARD BBQ TOUR.
The first date of the tour is now under belt and Mike and Terry have officially begun their search for the perfect BBQ. Where will their travels take them? Where will their stomachs lead them? Where can you find that perfect Polish sausage?

See the Concerts page for up-to-date details on show dates.

Derek Becker @ Satellite Booking Agency is giving Warm & Filled a hand with booking the second leg of the BBQ tour. A few dates are still available and, if you are interested, you are encouraged to contact Derek @ derek@satellitebooking.com).


»"ALL DAY SING AND DINNER ON THE GROUND" EP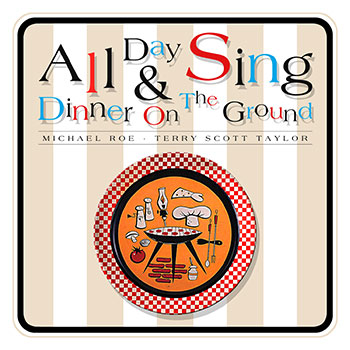 As a special tour release, Terry and Mike have written, recorded, mixed and mastered a brand new 6 song gem -- "All Day Sing and Dinner on the Ground." The EP will be available for $8.00. The initial run of the disc will be a fan's collectible in a cardboard sleeve w/ sticker. Only a limited number of this collectible will be pressed for sale on the tour and, soon, at the webstores ( www.michaelroe.com,www.danielamos.com, and www.thelostdogs.com). All new songs, some silly, some serious, all captivating and performed in whole by Michael Roe and Terry Taylor. Additionally, all six new songs will be performed at the BBQ stops. Supplies will be limited so make sure to either grab a copy at a show or look to the websites very soon...


»LOST DOGS DVD NOW AVAILABLE!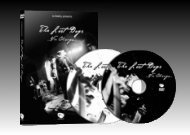 The Lost Dogs DVD, Via Chicago, is now available and is exclusively for sale at www.lo-fidelity.com. The DVD and bonus audio disc (in only the first 1,000 units pressed) will not be available at any of the band related websites. This is a Lo-Fi exclusive. While later pressings of the DVD will be sold by the band on the road and through their webstores, the DVD w/ bonus audio disc will not be sold directly by the band and will not again be available after the first 1,000 units have sold. This enhanced release has already sold well over 1/2 of the available units in the last 3 weeks, so grab your copy while you still can.

What are reviews saying about this DVD? "When you consider the quality of the work on hand here, you're left wondering why more bands can't put something as good as this together...This DVD manages to surpass anything I've seen so far on a music DVD and offers the fans something really worth paying for." DVD Times (Region 0 review: the Lost Dogs...Via Chicago)

What are fans saying about this DVD? "May I say that the DVD is excellent! Wonderful! Great! Darned near perfect! I actually did buy a DVD player just to watch the Lost Dogs. My only question is: what about their other 60 songs? I can hardly wait for volume two. Thank-you for making this available, you cannot know how much I appreciate it. And thanks for the speedy delivery." - Bill Wing

Get yours today!


»"COME AS A CHILD" RELEASED AND AVAILABLE!
Finally, the Terry Taylor/Theo Obrastoff compilation, "Come As a Child (or Not at All)" has been released and is now available at the DA webstore. "Come As a Child" features new and rare selections by Terry Taylor, Michael Roe, Theo Obrastoff, the Lost Dogs, Michael Knott, Randy Stonehill and a tremendous gang of friends and family.

As always, we thank you for your continued support of this family of artists. Were it not for your interest and encouragement, none of this would be possible. You are loved and appreciated.

Jonathan Feavel,
Warm & Filled Management


»Tshirts!
We've begun putting up a few special T-shirt designs at the following site: www.CafeShops.com/DanielAmos

Right now, we have a few designs from older releases like "Darn Floor-Big Bite," "Zoom Daddy," and the Alarma! Chronicles. We plan to add more designs soon.

Note: These shirts and other items are printed and shipped by CafePress, not DanielAmos.com. If you have any problems with your order or merchandise, you need to contact customer support at CafePress.


»Miracle Chosuke
Terry's son Andrew is the drummer for a band called Miracle Chosuke, which has just released a new CD called "The 7/8 Wonders of the World." To order yourself a copy, visit: http://www.level-plane.com/php/distro_record.php?record_id=1293



»NEW PROJECTS IN THE WORKS
Got some really nice early DA photos lying around? Or maybe a great quality bootleg concert recording that we may not have? Or maybe a great, nearly professional quality video? We are looking for anything and everything we can get our hands on for a couple of future DA video and audio projects. If you have an interesting recording, photo or video of the guys that you think we may not have - please contact us right away. We'd also be interested in any unique, one of a kind items like unusual set lists, concert posters, programs or tickets, etc. If we use your contribution in the project, we will be sure to give you credit. Let us know what you have by emailing us at audiori@danielamos.com


»INTERNATIONAL SHIPPING, STORE DELAYS
We discovered a while back that the company that was handling our international shipping was sitting on packages for an unusual amount of time - sometimes up to a month - before putting them in the mail. Other orders were turning up lost forever. We have now corrected this problem and have began to print our own international postage. This allows us to deal directly with the US Postal service and should remove any unnecessary delays. So far, feedback has been very positive.

We would also like to apologize for our recent delays with all regular orders. This problem was caused by having to make and ship three different fan club CDs + the "Prickly Heat Radio Players" CDs all at once. This took a lot of time and slowed everything else down. We are now back up to date and are making arrangements to turn the fan clubs over to someone else, so that we can keep this from happening in the future.

As always, thanks for your continued support of Terry, DA, the Dogs and the Eddies.


*December 2002*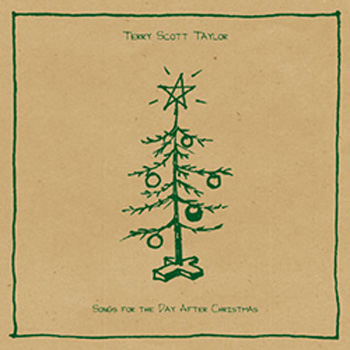 » Terry Scott Taylor "Songs for the Day After Christmas"!
This is a "surprise" release recorded by Terry during a short break from the most recent Lost Dogs tour. This 5 song EP features all original Terry Taylor Christmas songs and is sure to please even the most casual Terry Taylor fan. Rob Watson assisted Terry in the recording of the EP, (as he did on "Little, big") and the EP has a remarkable continuity with Terry's Little, big, and Avocado Faultline.

Supplies are limited to 500 hand-numbered copies, packaged in recycled, brown, heavy Kraft paper packaging. (Similar to the packaging used on VOL's, "Cross The Big Pond" CD.) In other words, there are only 500 to go around, and these are NOT, we repeat, NOT, cd-r's with cheap packaging!

www.danielamos.com is already sold out of this title. lo-fidelity records has the remaining 400 for sale now!

Songs include: "The Day After Christmas", "Plastic Baby Jesus", "Fruitcake from Hell", "From the king to the King May I Be Your Bethlehem". Price: $12.00 plus shipping.

Don't miss out!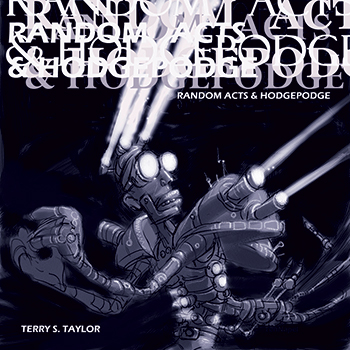 » "Prickly Heat" & "Hodgepodge" UPDATE! (12/11):
The "HodgePodge" artwork is finished and is currently being autographed by Terry. The title should begin shipping this weekend.
"Prickly Heat" should be shipping soon after in early February . The CDs are already manufactured and waiting for the newly designed artwork to arrive from the printers.


---
*October/November 2002*
» Horrendous Disc Part 2!
Solid Rock Records will be releasing "Horrendous Disc" part 2 and Mark Heard's "Appalachian Melody" on CD very soon. Both titles will include previously unreleased bonus tracks. Larry Norman wants to give DA fans first crack at ordering the expanded HDII CD, so if you're interested, please email him at: larrynormanemail@yahoo.com
We'll post more details as soon as they're available.


» Terry Scott Taylor on Christmas Release!
*"City On A Hill: It's Christmas Time", released this month, featured original and traditional Christmas music performed by Terry Scott Taylor, Sixpence None The Richer, The Choir, Jars of Clay, Caedmon's Call, Third Day, Out Of Eden, Sara Groves, Michael Tait and more. Terry even wrote a song or two for the collection.
Look for it in your local music store or buy it online from our friends, the Choir, at http://www.thechoir.net/store/index.html


Former DA percussionist Alex MacDougal interview!
The good folks at One-Way.org recently conducted an interview with Alex.. check it out at http://www.one-way.org/jesusmusic


» "Prickly Heat" & "Hodgepodge" UPDATE! (11/11):
Due to a few minor delays, both CDs are still being put together and preorders have not shipped yet. "Prickly Heat Radio Players" is completely recorded - the delays for that CD are with the artwork and packaging only. A decision was made to hold on to "Hodgepodge" a little longer because some additional unreleased tracks have become available to us that we would like to include on the collection. We feel both delays are quality issues that will result in a better product in the end.


---
*August 2002*
» New Website EXCLUSIVE CD Releases, Available for 30 days only!
*"The Prickly Heat Radio Players"
(featuring all new broadcasts from Dr. Edward Daniel Taylor, Arthur Fhardy, and Rabbi Aaron Bergman);
*"Random Acts and Hodgepodge," by Terry Scott Taylor.


Both CDs were limited edition releases. Neither will be offered for sale at any other establishment, internet or otherwise. Each will be hand numbered and signed by Terry Scott Taylor (and, for "The Prickly Heat Radio Players," Rob Watson). The unit number you receive will be related to your order placement; that is: the first individual to order will receive unit #1, the second individual to order will receive unit #2, and so on. Each pressing of the individual releases will be limited to the number of fans ordering the disc. No additional copies will be made, ever. Both projects are now completed, mastered and ready for manufacturing. However, the number of units pressed will be wholly dependent upon the number of units sold prior to manufacturing. While we have recently made the decision to discontinue pre-orders of general releases (new and reissue), in order to determine the size of each exclusive disc's pressing, we will offer the releases for sale BY PRE-ORDER ONLY.

"The Prickly Heat Radio Players" is a full length, full art, jewel case release featuring the relevatory musings, questionable theology and award winning fund raising antics of the good Doctor himself. The disc also features an in depth interview with Arthur Fhardy, interrogated, I mean, interviewed, by Doc Edward himself. A madcapped misadventure in mind boggling metaphysical musings brought to you as only Dr. Edward Daniel Taylor can...in all his full glory. Learn of the Doctor's new books, fiction and non-fiction, his recent escapades, his ministry opportunities and musical references. Listen as Rabbi Arron Bergamn joins the hip-hop explosion of the "Plain White Wrappers." Need I say more. While sure to appeal to fans of industrial metal yodeling, this release is for everyone! Produced by Taylor and Rob Watson. Order your copy today!

"Random Acts and Hodgepodge" features material penned by Taylor and unavailable anywhere else! For fans of the various musical stylings of Taylor, the disc showcases unreleased material which will not be featured on any other project in any other form at any other time. Of particular interest are the "Starter Set" demos written, recorded and produced by Terry Scott Taylor and Starflyer 59's Jason Martin. Also highlighted are songs written by Terry for BMG Music (songs different from those released on the Avocado Club Disc One), new material (some co-written by the Choir's Steve Hindalong), music from Douglas TenNapel creations like "Goodie Bear", "Koghead and Meatus", "Project Geeker" and "The Neverhood" and more! This collector's project brings together in one unique recording Terry's unreleased country, pop, alt.prog, and praise offerings. This full length recording will be housed in a protective sleeve with artwork.

The store at www.danielamos.com will list each new exclusive and limited offering for sale for a period of only 30 days. After the 30 day pre-order period, sales will be discontinued, no exceptions. Both projects will then be manufactured on the 1st day of September, 2002. All orders will be shipped on or before the 30th day of September, 2002.

Each project is available for a price of $15.00. Orders may be placed beginning at 5:00 pm (Central) on the 30th of July, 2002. Order today. Once the 30 day pre-order window is closed, it will not be reopened. No additional units will be pressed for later sale. Stunt exclusives such as these releases are just that, exclusive and limited. As we begin again to renew the Stunt Records label, it is our sincere hope and desire to release at least one such rare collectible each year.


» The Encyclopedia of Christian Music

This groundbreaking work covers both major and minor Christian music artists and those associated with Christian music from the '60s to the present day, highlighting their influences, their struggles, and their achievements. Learn of the lives behind contemporary Christian music. . . .

"Powell's Encyclopedia is exhaustive, all that you'll ever want to know about the artists and history of Christian rock. This is a noble work - honest, fair, and complete - paying respect where it is also overdue, and honoring the genre's true artists alongside its most successful sellers. Careful to value the art of pop music, Powell's greatest contribution is the thoughtful theological insights and honest critical voice. I wish I'd written it." - Brian Quincy Newcomb

Powell treats each artist or group with a balanced, intriguing, and fresh look into each one's background and discography. In addition to personnel lists, biographies, and awards, every entry also summarizes critical response to the group and reviews its most significant recordings. Daniel Amos, Terry Taylor and the Swirling Eddies each have rather large entries in the book.

Each book includes a CD-ROM with a complete book-marked and searchable version of the text, live links to artist-websites, and live links to music clips.

Click here for more info

» New Music from Original DA bassist Marty Dieckmeyer!
Click here to listen!
---
*May 2002*

» When Everyone Wore Hats Update
Publisher's Graphics, the manufacturing company caring for the book portion of the "WEWH" project, has confirmed that the print and binding work on the project will be completed by June 15, 2002. It is possible that they may complete the job even earlier. The disc replication on each disc ("Songs of the Heart", "Songs of the Heart" acoustic and with new material, and the Story of Bud and Irma) has been completed and the insert sleeves have been ordered. As such, we anticipate that, prior to Cornerstone 2002, DanielAmos.com will be able to ship "WEWH" to all of those who pre-ordered the project. "WEWH" will also be available for pick-up and sale at Cornerstone. In the event you wish to retrieve your pre-ordered copy at the fest, please contact audiori@danielamos.com. Should we not hear from you, we will mail your book to you in late June. For those of you who did not pre-order "When Everyone Wore Hats", as mentioned above, it will be offered for sale at the Warm & Filled booth at Cornerstone 2002. Likewise, those promised t-shirts will receive the shirt with the order or may pick them up at the CStone booth.

Again, we profusely thank you for your patience and understanding with the many delays on this project. In an effort to continue to provide you, the fan, with quality service and to further ensure that such problems do not reoccur, we have determined that we will (a) no longer take pre-orders on any project; and (b) no longer seek outside direct business affiliations with remanufacturing or re-issue companies. Rather, through an independent network of investors and executive producers, Stunt Records and Daniel Amos are committed to the independent re-issue of classic tunes and release of new material. Subsequent to manufacture and our own distribution, it may be that we look for alternate distribution channels to better serve the artist. However, we pledge to press, print and release our own material in house and to make the music available to you first before outside distribution.

- Did you PREORDER the "When Everyone Wore Hats" Book Set? If so, click here!


» Terry Scott Taylor to Release "Little, Big"
In the spirit of caring for our own quality material, we are more than pleased to announce the upcoming release of Terry Scott Taylor's newest stylings -- "Little, Big." The album is a seven (7) song, fully produced studio ep. Artwork will be completed by the now resident graphic artist extraordinaire, Brian Heydn. Recording and production duties are being handled by not only Taylor but also Rob Watson ("Knowledge & Innocence," "Vox Humana")

"Little, Big" will be released to the general public on Thursday, July 4, 2002, at the Cornerstone Festival in Bushnell, IL. Thereafter, the recording will be available on www.danielamos.com and through other and various internet and retail outlets. No pre-orders will be taken and the disc, with full packaging, will sell for $12.00.

The album will be followed by a second (2nd) Terry Scott Taylor solo recording, "Big," in the early fall of 2002. That's right -- two (2) new Taylor solo discs will be released in the next six (6) months. It is now anticipated that the material found on "Little, Big," *will not* be replicated for or included on, "Big." "Big" will be a full length, fully produced studio album. Both will be featured in live performances by Terry Scott Taylor on the upcoming "True Alternative" tour (see below).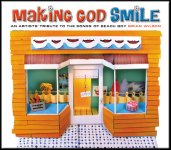 » Making God Smile: An artists tribute to
the music of beach Boy Brian Wilson!
This June, Silent Planet Records will be releasing "Making God Smile: An Artists' Tribute to the Songs of Beach Boy Brian Wilson." In honor of Brian's 60th Birthday this June, and his incredible contribution and influence to music, we will release a CD of all new recordings by various artists of Brian Wilson's rare and classic songs. A number of incredible artists are involved, including Terry Taylor ("Vegatebles"), The Lost Dogs ("With Me Tonight"), Phil Keaggy ("Good Vibrations"), Randy Stonehill ("Love and Mercy"), Rick Altizer ("Surf's Up"), Sixpence None the Richer ("I Just Wasn't Made For These Times"), Kate Miner ("God Only Knows"), Jeff Elbel and Ping ("You Still Believe In Me") and many, many more. Look for the official press release and full song and artist listing soon!- http://silentplanetrecords.com


» The "True Alternative" Tour!
A revolutionary idea in the presentation of intelligent, adult alternative music. The "True Alternative" tour will feature solo sets by Michael Roe, Terry Scott Taylor and Derri Daugherty all performing new songs from their upcoming 2002 solo releases (Taylor's "Little, Big" and "Big," Roe's, "Say your Prayers," and Daugherty's yet untitled solo ep). Roe will open the show. As he finishes his set, Taylor will reach the stage and begin his show while accompanied by Roe. As Taylor ends his gig, Daugherty will begin his, accompanied by both Roe and Taylor. At the conclusion of Daugherty's set, all three will remain on stage for a full Lost Dogs' performance. All sets will feature brand new material as the Lost Dogs will also be releasing, on BEC Records, a new album this early fall to coincide with this tour. All solo, Lost Dogs and other band (77's, DA and Choir) merchandise will be available on this tour. Additionally, True Alternative merchandise, including compilation discs with alternate mixes, will be ready for sale.

The tour is being made available, at a *very* reasonable cost, to all interested promoters. This will be an extended tour crossing the greater part of the nation. Interested promoters wishing to book this complete show at substantial savings, should contact either JT (jt@77s.com) or Tim White (tim@wildwoodagency.com) for details. Promoters will be provided support from Wildwood Agency and Warm & Filled in the form of email blasts and announcements, tour posters, recorded radio spots, artist interviews, glossy photos, one sheets, full promotional packages, street team assistance and more. Tour dates are as follows:

September 20 through October 5, 2002 (16 dates in the Mountain States and Southern States);
October 18 through October 30, 2002 (13 dates in the Mid-West and possible East Coast); and
November 8 through November 10, 2002 (3 dates in the Pacific Northwest)




---
*April 2002*
» The Avocado Club update
The long awaited first Avocado Club disc shipped out last week... AC members were treated to a collection of rare and never before released home recordings of Terry's, including his early demo of the Lost Dogs' "Real Men Cry". Join the Avocado Club


» Titles Back In Stock in the DA Webstore
"John Wayne", "Surfonic Water Revival" and DA's "Our Personal Favorite World Famous Hits" are now back in stock in the DA Webstore. We also have The Swirling Eddies "Berry Vest" CD in stock for the first time in years.


» Want to see DA in California?
Interested in seeing DA perform in the California area? DA is currently considering setting up a special show in CA, but we need your help. If you are interested and able to attend a show in CA if one was set up, please fill out this form - I Want to see DA in CA!


» The Mark Heard Songwriting Contest
Silent Planet Records presents "The Mark Heard Songwriting Contest", an event that will be held annually, giving artists a chance to perform on the Silent Planet stage at Cornerstone and have their song released on the label's "Live from the Acoustic Stage" CD series. Judges include DA's Terry Taylor, Fingerprint Records Dan Russel, Tom Willet and others. For more information and an entry form visit - http://silentplanetrecords.com/contest/index.html




---
*March 2002*
» Out of Stock Titles, Reissues and New Releases
You may have noticed that several older titles are now "out of stock" in the DA webstore. Unfortunately, many of our sources for some of these earlier titles no longer exist. But rest assured that everyone here at DanielAmos.com and Warm&Filled management are working hard to make these titles available to you once again. We're also hoping to very soon be able to offer you a few titles from Terry's and DA's back catalogs that have been largely unavailable for years (not counting the occasional used CD that shows up internet auction sites).

There are also efforts underway to reissue a number of titles from The Lost Dogs, Terry's and DA's back catalogs. This is of course in addition to the dozens of brand new projects that are already in the works.

This will definitely be another great year for all things DA!


» The Avocado Club update
The long awaited first Avocado Club disc should be on the way to club members within days.


» When Worlds Collide, Volume 2
Unfortunately, it appears that this project will not be finished in time for Cornerstone like we had hoped. Too many of the artists that are still finishing songs (or have yet to begin songs) are going to be way too busy between now and then to get very much done. But we are still hoping to finish the project by the Fall.


» Welcome to Paradise on CD
This is not directly DA related, but Randy Stonehill is a good friend of ours and we know that many of you are also fans of his.

Solid Rock Records is finally gearing up to release Randy's legendary 1976 release "Welcome to Paradise" on CD for the first time ever, with rare photos and brand new liner notes written by Larry Norman and Randy himself. Don't miss this one folks. You'll be kicking yourself later if you do. Solid Rock is now taking preorders for the CD (The price is $19.98 + $2.00 shipping, payable to Solid Rock Records, 3760 Market street NE - PMB #306, Salem, OR 97301)




---
*January 2002*
» Daniel Amos, Terry Scott Taylor & Lost Dogs return to Cornerstone!
That's right, it's official. DA, Terry and the Lost Dogs are all headed to the Cornerstone music festival in July 2002. Cornerstone Festival Website.


» The Avocado Club update
The Avocado Club's first special CD release is nearly finished. We're expecting to start shipping in late January. The exclusive fan club CD will include a number of previously unreleased home demos - all recorded in late 2001, including Terry's solo acoustic version of the Lost Dogs' "Real Men Cry".


» "Book Set, Vol 2: When Everyone Wore Hats" Update
We know you're all sick of waiting. We are too. The problem thus far has been two fold -- (1) The end of the business relationship b/w all W&F artists and M8, thus necessitating that we print the release as a Stunt book; (2) Ensuring some conformity in size and shape of this book to the previous Alarma! book. With regard to (1), we are in the procees of finalizing the necessary funds and can go forward with the book. With regard to (2), we will need to make a few changes to the planned covers...but will keep the book the same size as the Alarma! release. WEWH will be unique in it's own right and will compliment the Alarma! book, but will not be identical with the hard bound cover. I do think, however, that everyone will like the art and styling of the book.


» When Worlds Collide, Volume 2
We're hoping to finally finish this project in the coming months, hopefully for a Cornerstone 2002 release. Several of the artists that will most likely be a part of WWC2 are playing the festival this year and we think it would be a great time to release the CD. However, as with the first CD, it's a lot of work trying to arrange dozens of artists schedules so that they are able to finish their songs when we will need them. We'll keep you updated on our progress. You can also watch this page for up to date information. When Worlds Collide 2"




---
*October 2001*
» Lost Dogs "Real Men Cry", New Tour & Website!
Terry Taylor, Derri Daugherty and Mike Roe (aka The Lost Dogs) just released a brand new album entitled "Real Men Cry" on BEC Recordings. Go HERE ro order the new album online. Look for it in your local music store.

To celebrate this new critically acclaimed release, the Dogs have launched their brand new official website, TheLostDogs.org

The Dogs will also head out on their first major tour in five years later this month, with Phil Madeira. Check out the Concerts page at this website for more details, or visit the new Lost Dogs Website.


» The Avocado Club
Be sure to check out the information on "The Avocado Club" by clicking on the link to the left. There's still time to join before the first Fan Club only Release.


» "Book Set, Vol 2: When Everyone Wore Hats" Update
It's been a long wait, but it should be over soon. The project which was originally scheduled to be release in July through another company will now be released in the coming weeks through Terry's own Stunt Records. There are still some legalities to be cleared up, but everything is currently on track. Work on the BookSet is completed and it is ready to manufacture once these minor delays are out of the way.


» Jeff Lynne Tribute
Former DA guitarist Jerry Chamberlain is working on a track for an upcoming tribute to Jeff Lynne (of ELO). More details will be posted when available. The album, which will also include songs by Fleming and John, Rick Altizer, PFR and others, will be released through NotLame Records


» Ten Christian Albums Every Satanist Should Hear
DallasMusic.com recently ran a feature entitled "Ten Christian Albums Every Satanist Should Hear". The list, which included albums by The Lost Dogs, The 77s and the Choir, ended with a special review of the Alarma Chronicles. Read the entire DA portion of the article HERE




---
*July 25, 2001*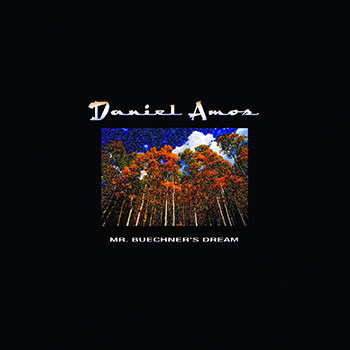 » Mr Buechner's Dream Begins to ship
DanielAmos.com preorders for Mr Buechner's Dream have begun to ship.... keep an eye on your mailbox. Terry Taylor, Ed McTaggart and Greg Flesch met recently at the local In and Out Burger to personally autograph, number and personalize each and every preorder just for you. (Tim Chandler, who now lives in Nashville, autographed them the following weekend).
Mr Buechner's Dream Reviews

A "Making of..." video is in the works and should be available here shortly. Keep an eye on the site.

Also, be sure to check out the bonus track, "Nowhere is Someplace", available EXCLUSIVELY at the band's page at MP3.com. MP3.com/DanielAmos

» Book Set, Vol 2: When Everyone Wore Hats Update
Although delayed slightly, the next book set should be finished very soon. More details to come.




---
» Mr Buechner's Dream update!!
Over the last few weeks, DA fans have been treated to several sneak previews of the new album at DA's page at MP3.com. MP3s that have shown up on the page so far include "Joel", "Whos Who Here", "The Author of the Story", "Steal Away", "Rice Paper Wings", "Ordinary Extraordinary day" and "Your Long Year".
MP3.com/DanielAmos

» Book Set, Vol 2: When Everyone Wore Hats
DA's second book set is currently being finished and should be available in time for Cornerstone. The collection is expected to include the entire "Songs of the Heart" album on one disc, a rerecorded acoustic version of the entire album + a number of brand new songs, Disc Three is Terry reading and illustrating the story of the Aikendorfs. The set will also of course include a hardcover book featuring new artwork and the story of Bud and Irma Aikendorf, written by Terry Taylor.


» Shotgun Angel: 25th Anniversary Edition
One of DA's most legendary and most loved LPs, "Shotgun Angel", is coming back to Compact Disc. This special 25th Anniversary release will include a bonus CD of previously unreleased material (live tracks recorded at Calvary Chapel, studio out-takes and "making of" interviews.)

Other reissues in the works : The Lost Dogs' first two albums, "Scenic Routes" and "Little Red Riding Hood". More info soon.




---
*March 2001*
» New Album update!!
"Mr. Buechner's Dream"
The new album is nearly finished, and will include with over 30 songs. (Those of you that reserved Personalized autographed orders should have your copies before everyone else). The album will be released to stores in the fall, and distributed by Diamante. Check out DA's page at MP3.com for special "Mr Buechner's Dream" sneak peek songs.
MP3.com/DanielAmos



---
*February 2001*
» Check out MP3.com for cool stuff!!
"Shotgun Angel" available on CD from MP3.com, the inside panel has never-before-seen photos of the band from the recording sessions. Plus bonus tracks....."Soon" and "Ain't Gonna Fight It".
**Also keep an eye on the MP3.com page for exclusive rough mix samples from Daniel Amos' new yet to be released album.
MP3.com/DanielAmos


---
*December 2000*
» Fall 2000 "Pretend I'm Elvis Tour" comes to an end!
On November 18th, Terry Taylor and Phil Madeira wrapped up the Fall 2000 leg of the "Pretend I'm Elvis Tour" in Bedford, Indiana - with special guest Mike Roe of the 77s. The tour was definitely a treat to DA fans in the midwest, who got to see the two Christian rock pioneers performing both old and new songs in small, intimate settings.

On one occasion, fans received an early Christmas present when Terry's fellow Lost Dogs (Mike Roe and Derri Daugherty of the Choir) showed up to perform a few songs together (pictured above, in Nicholasville, KY. Photo courtesy of Mark Brock).

Warm and Filled has already begun to book dates for 2001 for Terry Taylor, Phil Madeira, the Lost Dogs, Daniel Amos, the 77s, Mike Roe and SpinAround. If you are a concert promoter that would like to bring the fellas to town - contact JT Feavel at JT@DanielAmos.com


---
» New Album UPDATE!
Terry Taylor, Greg Flesch, Ed McTaggart and Tim Chandler recently spent a weekend together rehearsing some new material in preperation to enter the studio in the next couple of weeks. (See the TimeLine for a photo, courtesy of the McTaggarts).


---
*August 23, 2000*
» NEW DANIEL AMOS STUDIO ALBUM!

Daniel Amos will head to the recording studio this fall and winter to record their first album of new material in over 5 years! For a limited time, we will offer for pre-sale only 300 units of this historic release (Stunt Records' first full length studio DA project). All 300 units will be hand numbered by Terry Taylor; signed by Terry, Ed, Tim and Greg; and personally addressed by the band to you, thanking you for your contribution to and support of this effort. Only 300 will ever be made available and it is strictly on a first-come, first-served basis. *Check TimeLine 2000-Present page to see pictures of DA's rehearsals.




---
» Imaginarium!
Also recently announced in the DANews list was the upcoming Terry S. Taylor release from Stunt & Dreamworks entitled "Imaginarium". "Imaginarium" is now also available for pre-order so that you can be sure to get a copy. "Imaginarium" is of course a collection of Terry's video game soundtracks for "The Neverhood", "Skullmonkeys" and "BoomBots". Don't bother spending hundreds of dollars at Ebay... buy it here!


---
» Terry S. Taylor hits the road this fall!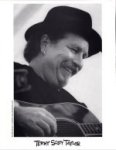 Be sure to keep an eye on the "upcoming concerts" section on the title page of DanielAmos.com for the latest information on Terry's tour. New dates should be confirmed soon. Phil Madeira, who sat in with DA at Cornerstone 2000, will open the show and accompany Terry during his set of classics and new songs from "Avocado Faultline".
There should also be some new releases for sale on the road with Terry, including "Imaginarium", and a live CD recorded at Cornerstone 2000. (Photo by Dinah K. Kotthoff)


---

TrueTunes Radio will broadcast a radio show, featuring DA's own Terry Scott Taylor, this Friday, September 29th. The show will include a brand new interview with Terry as well as music from the last 26 years.


---
» Old Spice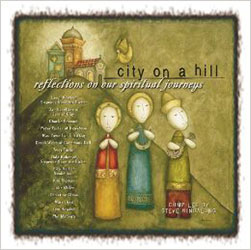 Terry wrote a piece for Steve Hindalong's new book entitled "City on a Hill", which is based on the new worship CD of the same name. The book also includes pieces written by Hindalong, Phil Madeira, Mac Powell of Third Day, Dan Haseltine of Jars of Clay, Leigh Nash and Dale Baker of Sixpence None The Richer, Peter Furler of the Newsboys, Charlie Peacock, Christine Glass, Julie Miller, Tom Howard and others. Buy it online at TheChoir.Net



---
Join our email announcement list to keep up to date on the latest
news, website updates, and concerts:
Subscribe to the Daniel Amos Email Newsletter
DAnews archive
---
Old News Archive (continued)
---