To order, fill out or print out the online orderform:
Here are the CDs we have to offer:
Sound the Horn of Happiness!!!
Terry Taylor & Friends - Ruckus at the Edge of Nowhere

Brand new Limited Edition Live album from Terry Taylor and friends! Recorded in concert at Cornerstone 1997, with an all star band including Tim Chandler, Ed McTaggart, Phil Madeira, Steve Hindalong, Derri Daugherty, Andy Prickett and others, Terry performed classic songs from DA, the Swirling Eddies and his latest solo album, "John Watne".

Songs include: Broken Ladders to Glory, Canít Take My Eyes off of You, Alarma, The Glory Road, If You Want To, Iíll Get Over It, Driving in England, When Everyone Wore Hats, You Lay Down, Walls of Doubt, Zoom Daddy, Safety Net, Letís Spin, Ainít Gonna fight It, Buffalo Hills and The Twist.


[2000] $15



---
Daniel Amos - The Revelation

CD reissue of "The Revelation", which features remixed tracks from the classic "side 2" of "Shotgun Angel", plus "Soon!", and narrations from Pastor Chuck Smith.

[1986, 2000] $15
---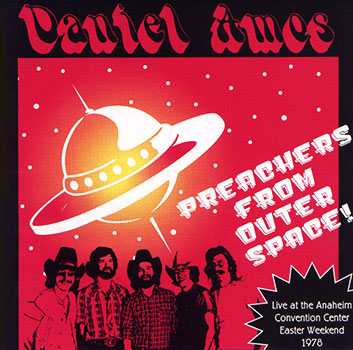 Daniel Amos- Preachers From Outer Space- live at the Anaheim Convention Center circa '78. Features the band during its transition between the country/rock of Shotgun Angel and the Beatlesque pop/rock of Horrendous Disc. Includes three unreleased songs and four bonus demo tracks. An historic period in the life of a truly unique band.

[1995] $10






---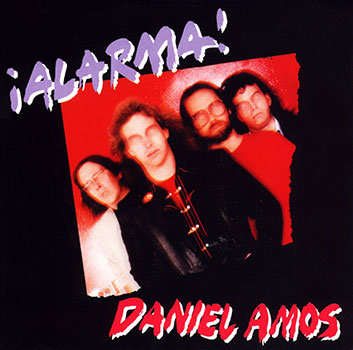 Daniel Amos- Alarma!- The first volume in the four-part ¡Alarma! Chronicles. One of the most ambitious concept projects in modern music, ¡Alarma! combined avant-garde visual imagery with with infectious new-wave pop/rock to sound a prophetic warning to the modern day church. This re-issue contains three previoulsy unreleased demo tracks. A collector's item.

[first released-1981;re-issued on CD-1991] $25



Real Audio Excerpts: Through The Speakers/ Endless Summer/ Walls of Doubt
(Soundclips = © 1999 Stunt Records.)
( Download Real Player G2).


---
Terry Scott Taylor- John Wayne
This is Terry Taylor's latest solo project. Three years in the making and worth every second of it. This is the crowning acheivement of an illustrious career. Truly some of the best songs Terry has ever written, and recorded with some of the greatest musicians ever to perform on a Terry Taylor record. A must have.
[1998] $15

Real Audio Excerpts: Hey John Wayne/ You Lay Down/ Writer's Block
(Soundclips = © 1999 Stunt Records.)
( Download Real Player G2).

---
Terry Scott Taylor- You Lay Down/Mr. Flutter
Radio Promo CD
This radio promo has two singles plus radio blurbs, audio liner notes to the songs and Terry talking about the concept behind the record John Wayne. It also contains an unreleased bonus track, "As Long As I Live," exclusive to this CD.
[1998] $5
---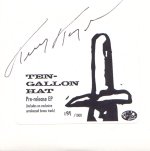 Ten-Gallon Hat
A six song rough mix E.P. of songs from Terry's new solo album John Wayne. Signed and numbered.
[1997] $5
---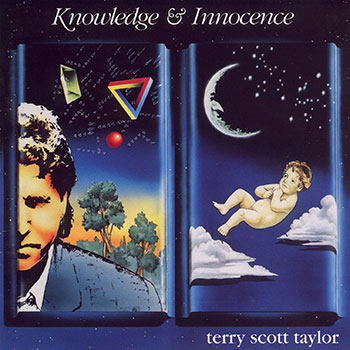 Terry Scott Taylor- Knowledge & Innocence- Terry's highly acclaimed first solo album. An intensely personal record from the heart of a sensitive and vulnerable artist. "This sad sweet music..." The themes of love, grief and longing permeate this bittersweet offering. More people have written us about this record than any other.

[first released-1986; re-issued on CD-1992] $15



Real Audio Excerpts: Ever After/ One More Time/ Light Princess
(Soundclips = © 1999 Stunt Records.)
( Download Real Player G2).


---
The Swirling Eddies- Spittle & Phlegm
(the movie)
The only official video ever released by DA or the Eddies. An hour of musical madness. It must be experienced. Out of print for years and now back with added footage!
[1989] $20
---

Meat the Farm Beetles
Terry and the guys doing twisted, bluegrass Beatles covers. It's fiendish and foul and really funny. They're homemade and very limited so we going to charge a little extra for them.
[1998] $20
---
Eve Selis- Into The Sun
Brand new from Eve Selis! A best of collection from her first three out of print CDs, "Into the Sun" would make a great introduction to Eve's music.
[1999] $12
---
Eve Selis- out on a wire
We are so thrilled to be able to introduce you people to music this good. Eve Selis has a voice that roars like a freight train and whispers like the flutter of angel wings. Achingly beautiful. And the songs are nothing short of brilliant. This is her first solo project after five years fronting Kings Road, one of San Diego's most celebrated rock bands. Out On A Wire finds her exploring the softer, acoustic side of Americana with honest folk, blues, country, pop, and rock influences melding into one sonic delight after another. This is seriously one of the best records we've heard in a long time and why she isn't headlining Lilith Fair is beyond our comprehesion. We're just pleased as punch to be able to offer this CD and maybe next year she'll be kicking Jewel's butt.
[1998] $12
---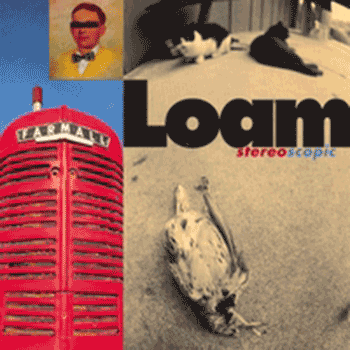 Loam- Stereoscopic- The first full-length CD from "San Diego's most inventive and promising young band" (San Diego Magazine-Jan. 1997). Four stars (highest rating) in the San Diego Union Tribune. Winner of "Best Local Recording" in the 1996 San Diego Music Awards. Stunt Records' first non-DA project.

[1996] CD- $8 Cassette- $3


---

To order, fill out or print out the online orderform: