KMG has released "Glimpses of Grace"... a best of Terry Taylor project featuring classic tracks plus one surprise previously unreleased bonus track.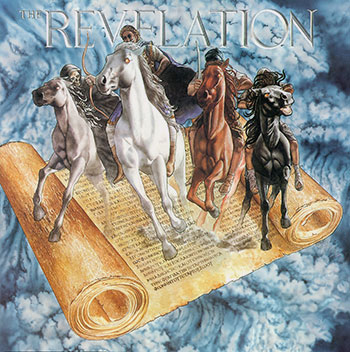 - Calvary Chapel has reissued "The Revelation" for the first time on CD. The disc is available through The Word for Today for $10.00 + $4 Shipping for First Class ($2.00 for third class). Credit Card orders can be placed at 1-800-272-WORD.
The Word For Today Website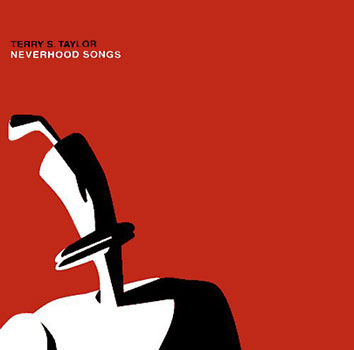 - The Neverhood Songs soundtrack CD is available through the Giovanni Audiori Catalog (*Subject to availability).



Send $12 (+ $3.50 for shipping & handling) to:

Giovanni Audiori Catalog, PO Box 5, Wentzville, MO 63385-0005.
(Checks/money orders payable to "Eric Townsend")


Please email before ordering to see if we have a copy in stock. audiori@DanielAmos.com

- The soundtrack to "SkullMonkeys" is on it's way! More info posted soon!

- Terry starts work on the soundtrack to a third video game from Douglas TenNapel.
Boombots.com


---
*March 20, 1999*
How do, friends? Hey it's only been six weeks! Not bad, huh? Stifle yerself, ya bums. Time for the update, although from viewing the other DA pages on the web, it's not much of an update.

#1- Lost Dogs- BEC Recordings- It's a deal. Finally some label with half a brain wants to sign these guys. Terry is writing for the record right now and recording begins in May. Talk of a Fall release and a Fall tour is being bandied about. We shall see. The record probably won't be called Green Room Serenade Part 2 because it's been so long and heck, who'd know the difference, but it may have some of the songs that were planned for GRS2 on it. It makes sense anyway.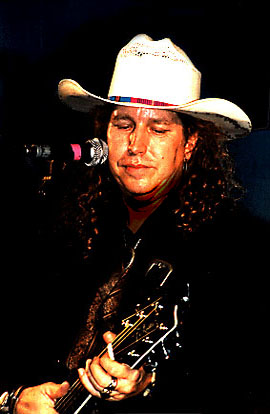 #2- Glimpses of Grace- the best of Terry Scott Taylor- KMG- soon. It'll have a great selection of Terry's solo work plus a couple of unreleased things and rarities. These "best of" things are not our idea (label eggheads love this stuff) but we have to make the best of it and want to give you people something nice to add to the collection. I'll put up the artwork and a song list as soon as we finalize them.
#3- Daniel Amos Reunion Concert- April 24th- Anaheim, CA- Arrowhead Pond- Not that big a deal. 15 minute set. Terry's still trying to figure out who to call and what to play. Details later.
#4- Eve Selis- MP3.com- #1 on the folk chart- "Song of the Day" on the 21st or 22nd- check it out. And spread the word. I'll have a DA/Terry page up there soon.
I just checked out the coolest new Terry Taylor site on the Web- The Giovanni Audiori Brothers' Memory Lane. An unbelievably exhaustive look at the Terry's entire career. The most comprehensive info on Terry you'll find anywhere.
It doesn't look like we'll be at Cornerstone this year. Too many of those bratty new ska/punk bands, no room for the old guys. Maybe next year. Or maybe we'll play in a cornfield outside the fest. Who knows?
Still no duets record. Terry's written some but nothing on tape yet. He's writing kids stuff with Stonehill too, so he's been writing alot but hasn't been able to record anything in forever. He'll start the soundtrack for the Neverhood's new Playstation game- Boombots- soon. Looks fun. Mothman is still being edited so we won't know if it will have distribution for a while. The first Neverhood soundtrack is out of print already but we'll have CDs of the soundtrack to SkullMonkeys soon, too. Another month or so.
That's it for now. Take'er easy, pilgrims.
---
*February 3, 1999*
Well, hallelujah to ya. It's only been four months! since the last update. So you thought we had died in our oatmeal or ran off with the Cirque du Soleil? NO!!
It''s just been a while that's all. Deal with it. We've all been sick and crabby so we're not takin' any lip. Here's the poop...
Spittle & Phlegm- the movie- Yes, fans.... it's back. Those of you who remember the first time this video came out no doubt still suffer some lingering emotional scars. Those of you naive enough to have never heard of it are in for the fright of your life. What we have here is an hour of the strangest, most disturbing video footage in recent memory (not counting the Jerry Springer Too Hot for TV series, of course.) We've got wacky videos, hilarious, real-life footage of the Eddies and DA, and a cast of ridiculous characters that are too pathetic to have been invented. Top it all off with an onstage DA brawl at Greenbelt 87 and you've got fun for the whole family!
We've gone ahead and added some surprise footage at the end to entice everyone to rush out and snatch this little puppy up pronto. You won't be disappointed.
Daniel Amos- Our Personal Favorite World Famous Hits is now also available on the order form. This is a great compilation of some of the finest moments in Daniel Amos history. Use it to turn on some friends to this great band or just get it for the sheer pleasure of sending us your money. We don't care. We've got yachts to pay off and need your help, friends. Please don't be stingy with GOD!!
Whoah... sorry, slipped into a little televangelistic coma there. I'm OK now.
Anyway, Terry is no longer working for KMG but he's still finishing up some projects there. He co-produced a great band from Arizona called Straw Theory and KMG is talking about a best of Terry Taylor CD for the summer. Who knows? He's in Nashville this week writing with Phil Madeira and taping a TV show with Bill Gaither, Larry Norman, DALLAS HOLM!, and others that is supposed to air on TNN sometime in the future. Weird. I'll let you know more about that next time. Terry really wants to get out and perform so we're formulating the groundwork for the "Living Room Tour/ Songwriter's Workshop/ Multi-Media Madness Event." Look for updates soon.
Terry is still writing for a duets project. We've been cooking this thing up for months and he may begin recording this month we hope. Phil's CD Three Horseshoes is available in England but we're too broke to release it here, so you'll either have to find it as an import or wait it out. Sorry. Eve Selis' new website is done and has RealAudio samples of all her songs. Check it out.
OK that's it for now. Sorry about the delay. Until we meet again...
---
*October 10, 1998*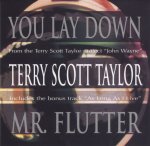 Oh my, I seem to be late again. Go figure....
OK, here's the buzz. We have the radio promos for John Wayne on the order form. This little beauty contains the singles, "You Lay Down" and "Mr. Flutter, " plus Terry chattering away about this and that, hominah, hominah, hey-hey, blah blah blah, the usual harping and kvetching about how "nobody likes me," nyah nyah nyah, etc., and a truly unique bonus track, "As Long As I Live," a much better version than the one on Preachers. (Just kidding about the kvetching. It's actually some great audio liner notes to the songs and the record as a whole.) So, it's real cheap and we've got a bunch left over so get one now before some collector types corner the market and want your firstborn child for one.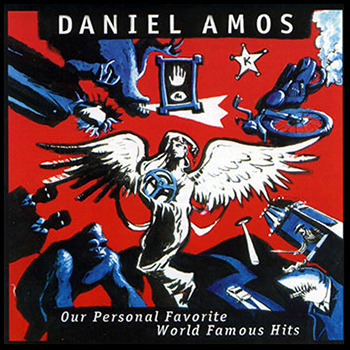 In other news.... KMG will be releasing the first in a series of DA retrospectives entitled Our Personal Favorite World Famous Hits, which for all practical purposes should contain an hour of tranquil silence but for some reason contains 18 classic Daniel Amos tunes. Love it. This compilation contains some rarities and one unreleased track called "Twilight Love," a little new wave ditty from the late 70s or so. Look for it later this month. I'm sure we'll have it on the order form as soon as we can.
Phil Madeira's Three Horseshoes will be released in the UK this month and will be released here in the U.S. hopefully before Christmas. This is a great record, full of songs about simple pleasures and the joys of friendship and family and raising the glass of fellowship with the ones you love. It's also about the longing for home, both here and above. We're excited about this project and Phil's coming on board brings us one step closer to turning this little label into something really special. We know you'll love it.
Terry's been busy lately with KMG and Mothman. He's beginning to write for the duets record. We hope to get this done soon, but it will probably be a spring release.
Eve Selis' CD is doing great. She's gotten some killer reviews in the local press and her shows are blowing people away. We're hoping she takes off in a big way. Check out her website at www.kingsroadmusic.com.
Ok. I'm done. Love yas. Adios.
---

*August 29, 1998*
So, how are ya?!!! Oh boy, is it hot. How hot is it? I'll tell ya, it's so hot...that rare is "walk the plate of burgers into the living room and back" , medium is "to the bathroom and around the sofa," and well-done is "past the bedroom, around the sofa twice and once across the foyer and back." Badda Bing! Badda Boom! Enough schtick, coo coos.
The big news is Eve Selis' new CD-Out On A Wire. I can't praise this disc highly enough. This is a major work of beauty and grace and tremendous talent. The singing is exquisite, the songwriting is superior, the playing is top-notch, the production is clean and crisp. A truly brilliant effort all around. And of course, its on STUNT, so it's got to be great!! Right?! You better believe it. Check out the order form now.
In other news- STUNT is proud to be bringing you another fine CD in the next month or two- Phil Madeira- Three Horseshoes. Most of you know Phil as that kooky Nashville cat that seems to be on every freakin' record you own!! His musicianship is legendary and he's certainly one of the finest songwriters in Nashville to boot. And the guy can sing. So, there you have it. The man does it all and he does it all so well. Therefore we yike him. We yike him a yot. Look for the CD in early October.
Terry's been busy finishing up the soundtrack to the independent film- Mothman. Should be a hoot. Still recovering from summer. We're talking about a CD of acoustic duets. And a new DA record. And a new Lost Dogs record. But, its all talk right now. Terry's been busy with A&R duties at KMG. He's been involved in the new Insiderz CD and a great new band from Dallas called Glisten.
I think that's all for now. Keep checking back for more of the gory details. Until then. Ciao, babe.
---
*July 11, 1998*
Whew! What a show!! For those of you poor souls who were'nt able to make it out to LollaJPUSA this year, let me just say "You blew it!!" It was epic. Two and a half hours, 29 songs, one brawl, one Mambo, Riki Michele, Tiny Tim singing "What a Friend We Have in Jesus", the Cowardly Lion singing "The Happy Wanderer"... Need I say more? It was one of the great ones. Check out all those other DA pages for photos and junk. As most of you know, those of us involved with the band haven't picked up a camera in 17 years so you'll have to find photos elsewhere. Thanks again for all of you good people who came out to the show and came out to the booth to chat and special thanks to Tim S., Brett, Steve and Tim W. for all your help again this year. I'd also like to thank those nutty Audiori brothers, Jason & Eric, for all their help with the Farm Beetles CDs. Now I just wish you guys would shut up every once in a while.
So, all in all, it was a great year. It was a mighty thrill to fianlly see the John Wayne CDs arrive. It seems like we've been waiting for years for that CD to come out. Wait a minute... we did wait for years for that CD to come out. And was it ever worth it? You people need to go to the order form right now. Come on! Chop chop! Get one. They won't be in stores until August 17. You can also pick up a copy of Meat the Farm Beetles. Terry and the guys doing some hilarious, hillbilly covers of a certain British combo from the 60s. Their name slips my mind right now but I believe they a had a hit or two. It's repulsive, repugnant, revolting, retarded, reprehensible and really quite a hoot. Tim sings most of the songs. That should tell you something. If it doesn't then you don't know from funny, you nutty meshuga kids.
In other news... Terry sings two songs on the new Browbeats CD. I don't know much about it other than Mike Knott wrote the songs. It's gotta be cool. We're also working on the first DA compilation from KMG. The working title is Daniel Amos-Our Personal Favorite World Famous Hits. There will be at least one unreleased track on it. Look for it in the Fall.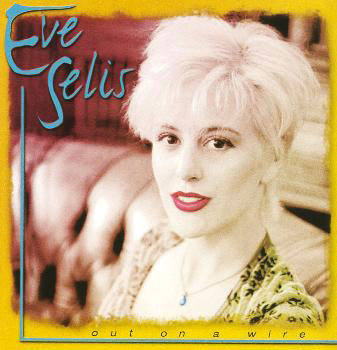 The new Eve Selis record is done and should be out by early August. It's called Out On a Wire and it's beautiful. We're very excited to be working with such incredibly talented local bands like Eve and Loam (by the way, that's Loam's Frank Lee Drennen singing the haunting background vocal on "Into the Deep", Terry's song on Surfonic Water Revival.) We hope to be able to continue bringing you great music this year. We hope to start recording a new DA record for Stunt sometime soon.
Well, I'm getting tired so it's time to log off and crawl into bed and dream about a world where we all live in peace and harmony. Where flowers bloom and birds sing, and all the little eddies play nice in the yard. Night night.
---
*June 4, 1998*
Summer's almost here. Time to wax up the board, iron the baggies and gas up the Woody. Just in time for the release of Surfonic Water Revival. This record has transmogrified into a project of unbelievable proportions. EVERYONE's on this record. When word got out, Terry had people lining up on his front lawn to get on this thing. It's going to be huge! Between this and the release of Brian Wilson's new record Imagination, we could be seeing a '90s revival of surf music, spearheaded by two of the alltime greatest songwriters of our times. Get tubed, cats!
So, Terry is actually mixing John Wayne, and I'm finishing up the packaging so it looks as if this is indeed the Year of Jubilee. We will have copies at Cornerstone available for the first time anywhere. But don't worry, we will have them on the order form when we get back and stores should have them soon after. Terry is very relieved to be releasing this record and hopes to be able to record a new DA or Eddies record this year. It's been too long.
We will also have the Farm Beetles CD at the fest. This is nine songs of just ridiculous, hillbilly mayhem. I'm just warning you now. Don't say I didn't warn you.
For those of you who heard the rumours that Terry would be performing a few songs in Portland on Friday, the 5th, sorry. He won't be able to make it. Certain things have arisen that will prevent him from making the trip, so you'll just have to wait. Maybe one day we'll get up there for a genuine concert. Until then, just cry yourselves to sleep and keep fasting.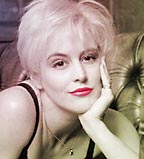 STUNT Records is happy to announce the summer release of another great San Diego artist. Eve Selis. Eve's new record, Out On a Wire, will be released through STUNT sometime in July. For the past five years, Eve was the lead singer for the marvelous band Kings Road. They had a record on BROKEN in '94 called Where Angels Walk, and a custom CD last year called Heaven and Earth. This gal packs quite a wallop, folks. Imagine Shawn Colvin, Bonnie Raitt, and Maria McKee possessing the same body and you might get an idea of how this girl can blow the roof off a joint. Earthy acoustic folk and blues rock laced with a refreshingly honest look at faith, hope and love. We like. We think you will too. Look for more in the next update.
Until then. May the Blue Bird of Happiness fly up your nose.
Sorry.
---
*May 6, 1998*
How do, sports fans? Well, it's May and it's still raining. So much for living in a desert.
We're still recovering from GMA (Gospel Music Association) Week in Nashville. It was good to see a lot of old friends and to meet some new ones. But some things are a little hard on the senses. Like seeing a kid with pierced eyelids hobnobbing with some moustachioed gent in a three-piece suit and a bolo tie in the lobby of the hotel, talking about Christian Hit Radio. These kinds of incongruous visual scenarios can only be seen in Nashville during GMA week. So, anyway, Terry's home polishing his Dove awards.
The set went well on Tuesday night. It was good to see some of you there. The set list was:
Broken Ladders
Ten Gallon Hat
Grace is the Smell of Rain
You Lay Down
It was lovely. If anybody took pictures or taped it let me know. Trivia note for some of you ol' timers: special guests in the audience included Adrian Belew (King Crimson) and Andy Piercy (After the Fire). Special thanks to Chris McIntosh for the wonderful intro.
Terry took care of some business during the week, recording some of the Nashville cats for Surfonic, which will be out sometime in late June or July. Phil Keaggy does some killer guitar solos. Fun, fun, fun. We also met with the honchos at KMG about the DA/Eddies reissues. Good news. These guys are very committed to Terry's musical legacy and we will be supervising some cool compilations, multimedia CDs, and, eventually, some BOXED SETS! These will be lovingly assembled so don't worry about schlocky packaging and cheesy double discs. These will be special edition quality stuff with bonus tracks, new songs, video, etc. We also did some finishing touches to John Wayne which will be available by Cornerstone. Ignore the June 12th release date that's being rumoured. It still hasn't even been mixed. Our good buddy Phil Madeira worked some of his keyboard magic as well as laying down some downright hillbilly lap steel on "Ten Gallon Hat." Wacky stuff. Also look for a few limited edition Farmbeetles CDs at the festival. There won't be many but we should have enough for everybody who's interested in that kind of lunacy. We're also talking about reissuing the legendary Swirling Eddies Spittle & Phlegm video. We'll see if we can wrangle that too. At any rate we should have some on the order form sometime this summer.
So, other than that, Terry's working on the Mothman soundtrack. Danny Elfman should eat his very heart out when he hears this stuff. That movie should be finished up this summer as well, but good luck finding it, unless you live near a very hip film festival. Doug TenNapel said it will be available on video after it makes the rounds at the festivals. We'll keep you informed.
There's a new address for bands who want to send demos.
KMG Records- California
3 Corporate Park, Ste. 120
Irvine, CA 92614
Attn. Terry Taylor
I can't think of anything else right now, so take care of yourselves. Drive safe and buckle up.
---
*April 16, 1998*
Well, I hope everybody made it through tax time without a series of myocardial infarctions. We only had two and half, which doesn't quite qualify as a series, so we're doing OK. The only news we've got right now is that Terry will performing during GMA week in Nashville. Tuesday, April 21st, 11pm at the Ace of Clubs in downtown Nashvegas. Anyone interested should call down for info. I don't even know if it's open for the public or not. I suppose it is. Oh well. You better call before driving 100 miles to get there.
Derri Daugherty will play guitar, Phil Madeira will play accordian and lap steel, Steve Hindalong will play percussion and Chris Donohue will play bass for a nice short 20-minute acoustic set. Maybe someone will tape it and put some clips on the website or somewhere up here on this newfangled Internet thingy.
Oh yeah. You can e-mail Terry at terryorama@aol.com. He's busy so don't bug him with the usual nincompoopery you send me. Just tell him you love him and want to bear his children.
In the words of Tigger, "TTFN" (Ta Ta for now).
---
*March 23, 1998*
Greetings from soggy Southern California. It seems we're overdue for our monthly catch up lesson. So, here's the poop.
SkullMonkeys is out on Sony Playstation, and Playstation magazine said Terry's soundtrack is "The best gaming music ever recorded"!!!! WOW! They gave the game their highest rating.
Terry is hard at work on a record called "Surfonic Water Revival" for KMG. This is very cool authentic surf music (from Beach Boys to ska) written by Terry and performed by a ton of CCM's hippest artists. Plankeye, Insyderz, Plumb, All Star United, Paul Johnson, Mike Roe are a few of the names involved. Look for it this summer.
Rich Young Ruler's new record is out on Benson. Go get it and marvel at the beatuiful production values. And you might even like the music, too. Believe it or not, Terry didn't co-write these songs. These kids are the genuine article.
I know you've heard this before, but John Wayne is almost done. KMG has forked up some cash to finish it and release it. There is no date yet, but we're getting closer. That's all I can honestly say.
Terry & Friends will be performing again at the Cornerstone Festival this summer. Terry thinks the lineup will be the same. This time the C-stone folks are giving us a late nite slot that all ours. No shepherd's crooks to yank us off stage this year!! We're scheduled for Thursday night, July 2nd. Be there! Chances are that this will be the only time many of you will ever get to see these guys play live.
As far as I can tell, the rumours are true about Maranatha wanting to release "The Revelation" on CD. Which is good because Terry owns that record. Should be out this summer. And KMG wants to reissue the first two Swirling Eddies CDs. Hallelu! I don't have any details yet, but I've heard tell that it might be a double disc set.
Some of you may have heard rumours of an alleged bootlegging operation being masterminded by STUNT Records and a company called Disc N Dat. Hogwash! I told the guy he could make CD-R copies of some concert recordings he had (that I felt weren't up to STUNT standards) if he sent Terry some of the money. Period. Now people are screaming "Lawsuit!" Double Hogwash! Some people should spend less time speculating and more time finding out the truth.
Alrighty then, time to get back to work pasting photos in my Leonardo DiCaprio scrapbook. See ya soon! Love ya, bye bye, then.
---
*January 15, 1998*
Howdy ya'll! We're back! Some of you may have noticed that our site was down for a while, but we're back now. AOL shut us down for a couple of weeks due to a misunderstanding about a certain bill and a certain cancelled VISA card. Go figure.
We hope everyone had a great Christmas and New Years. Thanks to all the folks who sent cards and letters.
---
*December 1, 1997*
Boy, time's a flyin'. As the year winds down we find ourselves bewildered as usual, wondering where all the days of 1997 have gone. All in all, it's been a pretty good year.
Terry spent a couple of weeks in Nashville last month, helping Derri Daugherty with his solo record. He wrote some songs with Derri, Phil Madeira, and Steve Hindalong. Terry, Derri and Phil are talking about doing a record together. We're discussing the possibility of making Stunt a co-op label and Derri and Phil are interested in pitching their solo efforts into the pile. We'll let you know more about that later.
Big news. Terry has agreed to be the head of west coast A&R for the Killen Music Group, a Nashville-based record label. This label, owned by Buddy Killen (Hank Williams' bass player, producer of Heartbreak Hotel, etc.) will be predominantly Christian and has acquired the old Frontline catalog. Ironic, isn't it? So Terry may be overseeing the reissues of his older music and there's even talk of an Alarma Chronicles boxed set!! Keep your toes crossed. Right now he'll be scouting bands and building the roster and probably producing some. He also hopes to start work on a new DA record early next year. If we can get Stunt flying and John Wayne out the door, he'll be making his own music for Stunt and simply signing new bands to KMG. Anyone interested in sending demos, please send them to Terry Taylor at:
KMG Records- California
3 Corporate Park, Ste. 120
Irvine, CA 92614
Attn. Terry Taylor
That's pretty much it for now. Have a great Christmas and don't forget to put the Pet Sounds Sessions boxed set on your wish list. See you next year.
---
* September 22, 1997 *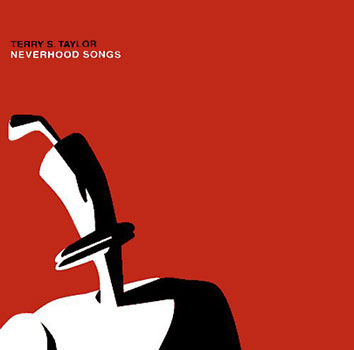 We are pleased to announce that we have Terry's Neverhood Songs CD available on our order form. If you haven't gotten it yet, it's a blast.
---
* September 12, 1997 *
Well, well. Time's a flyin'. Somebody must be having fun. Who is it? Is it YOU?! Well, settle down, we can't keep up around here. Here's "der shkyoop":
The 700 Club chickened out of running Terry's segment. Somebody must have gotten a hold of "Sacred Cows". The producer tells me he's going to try to sneak in on at 3am or something. Don't hold your breath.
Terry's finished the music for Skull Monkeys, the sequel to the Neverhood. This one will be for Sony PlayStation. Look for it in a few weeks or so. It's similar to the Neverhood music but weirder, if you can imagine that. I can't.
Terry's been producing a band called Rich Young Ruler at the Green Room for Benson. Young kids with great pop sensibilities. Fun, fun, fun.
Loam was set to play a showcase at the Whisky in Hollywood when frontman Frank Lee Drennen was stricken with severe appendicitis. He had to have emergency surgery and very nearly died. Doctor's had to remove some of his colon and small intestine due to the advanced infection. He's home now and recovering slowly, but keep him in your prayers. The local San Diego music community is planning a number of benefit shows to help offset the medical expenses.
There are rumors about some Lost Dogs shows, but they are just rumors. Mike Roe is doing a solo tour and there was some talk about the Dogs joining him for a couple of dates. As far as I know, they won't be. We'll let you know if anything changes. Terry and Derri are talking abouut going out together for some intimate acoustic shows. Just talking now, but we'll let you know if anything comes of that , too.
OK. That's it for now. Hang in there, good people. Until next month...
PS- Frederick Buechner's new book is out. It's a wonderful re-telling of the apocryphal book of Tobit. It's called "On the Road with the Archangel". Check it out.
---
* July 27, 1997 *
Well, well. It's been a month already! Hard to believe. Cornerstone was a blast! Great weather, great crowd, great show. It was truly a pleasure meeting so many of you fine people. And special thanks to Tim, Brent & Todd for all their help at the booth. For a run down on the show visit Curt Border's C-stone page.
Saturday proved interesting as Terry did a special report for the 700 Club where he took a life-size cut-out of Pat Robertson around the festival and showed him the sights. Pat went crowd-surfing at the Hardcore tent and ate an ostrich burger for lunch. Terry then took him to the Imaginarium tent and introduced him to a life size cut-out of Mr. Spock! Wacky stuff. Who knows if they'll have the guts to air it. We were told to watch for it at the end of July. Go figure. Check out Kevin Shafer's DA page for some photos. Terry also did a short solo acoustic set at the booth which included "Buffalo Hills," "Amber Waves Goodbye" and "Tomatoes, Potatoes, & Peas" from the Neverhood soundtrack.
The CDs are out! Ten Gallon Hat ( a pre-release rough mix EP from John Wayne) and Neverhood Songs. Check out the order form page for more info. Visit the Neverhood site to order the soundtrack CD.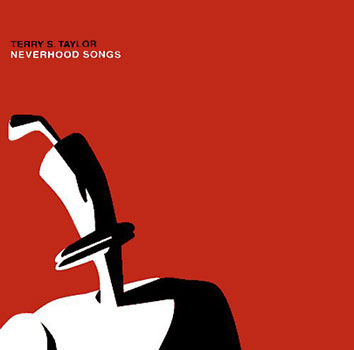 More great news! Frontline Music (the label which owns a ton of out-of-print DA, Eddies, etc. music) has a web page and a survey asking readers which OOP CDs they would like to see reissued. Go there now and vote. Let's fight to get these CDs back into circulation again.
---
* June 20. 1997 *
Greetings people of Earth! How the heck are ya? Good, good. E'nuf chit chat. First the bad news. One of the dangers of publishing updates on this site is that from the time I get wind of what Terry's up to and inform you fine people, "stuff" happens. Know what I mean? Well, it turns out that the studio time that was allotted to put the finishing touches on John Wayne and mix and master this puppy, fell through. We scrambled for a few weeks trying to come up with alternatives and the needed funds to complete the record, but alas, we failed. Add to that the fact that we are negotiating with a distributor, and what you have is a still unfinished record. We're are very frustrated and know you are too. So, the final, official release of John Wayne has been delayed again, for a couple of months. I know, we hate us, too. But, there is light at the end of the tunnel and when we return from Cornerstone, this will be the priority piece of business. Trust me, though. We know you'd want the final stages to be as carefully executed as the recording stages, so it will all be for the best after the disappointment wears off.
The Neverhood soundtrack CD is here, so it will definitely be available at the festival.
So, the sorta-good news is that we are working on a special pre-release rough mix EP of some of the songs, which will be personally signed and numbered by Terry, and sold at a special reduced price, to hold over you frustrated fanatics and collectors. These will be available at Cornerstone and if we have any left over, we'll make them available. We're only making 1000, so there won't be many, but it'll be a taste of things to come and will be very valuable in the near future. These are rough mixes, which means that the songs will be structurally the same as the final CD, but there will be slight, subtle differences, like a few missing guitar or organ parts or different vocal takes, etc.
Other news. Terry spent the past few months writing some memoirs of his life in Christian music. These sometimes hilarious, sometimes touching stories go back to his earliest days in music (when a nervous young Terry played one of his songs backstage in San Jose for Chuck Girard and Love Song) to stories that happened this past year. It was a monumental undertaking and Terry has hundreds of pages of great nostalgia and never-before-heard stories about the early days of DA and his entire career. This odd, charming, enlightening book will be a joy for every DA fan and anyone even remotely interested in the ways of the music business in general. It's a rare glimpse into the heart and mind of a rare man. We're looking for a publisher right now, but we may have to publish it ourselves, if it comes down to it. Either way, you'll be the first to know about it.
Some news from the past year you may not know about.
DA recorded a version of Mark Heard's "Strong Hand of Love" for the 2-CD tribute set called "Orphans of God" on Fingerprint. Get it if you haven't.
Our dear friend and video producer, Dave Perry was killed in a freak skateboarding accident in November of 96. Dave had been part of the DA team since the mid 80s and produced video for us on the road for concerts as well as all the Swirling Eddies stuff and more. His loss is heart-breaking to us all. He was one genuinely great person and his impact on our lives will be forever cherished. He had been living in Nashville for a couple of years and was coming out to California for a skateboarding competition. Terry spoke with him on the phone for a couple of hours, sharing the trials and tribulations each had been facing, and planned to get together for lunch the day after the competition. The last thing they spoke of was the grace and faithfulness of our Lord in the midst of doubt and confusion. Dave shared that he felt more at peace with God than he had in years. This poignant tidbit helped us all get through a very dark time. We'll miss him.
Back in 85, during the Fearful Symmetry sessions with Doug Doyle, Terry and the guys recorded some spontaneous, ridiculous country versions of some Beatles songs for fun. They called themselves the Farm Beetles (check the FS liner notes). Well, they had an opportunity to get together with Doug in his new digital studio recently and spontaneously recorded a few more tunes, so we now have enough for a wacky little novelty CD. It will be called "Meat the Farm Beetles" and we'll let you know more about it later on.
We'll either see you lucky ones at Cornerstone or we'll be back in July for the next update.
Buh-bye! So long, now! Love you!
---
* May 20. 1997 *
Oh my! Hello everyone! It's been quite a while, I know. You may have begun to doubt whether we were still among the living. To be honest, so did we. But, Hark! and Forsooth! and other exclamations- we are ALIVE!!!
Things have been rather chaotic around these parts lately. But, we're settling in to some new digs and life is returning to what we know as normal. (Which is what you'd probably consider... LIVING HELL!) Just kidding.
First things first. Cornerstone '97- Boondocks, Illinois. Terry has put together a semi, quasi, sorta-new band and will be performing on Sunday night, July 6th. The band consists of Ed & Tim on bass and drums, ex-Prayer Chainer Andy Prickett on guitar, and some special surprise guests. The set will include songs from almost every phase of Terry's career, including Daniel Amos, the Swirling Eddies, Lost Dogs, and solo stuff (with a few rowdy cover songs thrown in for good measure). This will be the very first time he will perform songs from Zoom Daddy, Songs of the Heart and his brand new solo record John Wayne.
Speaking of which, Terry's new (?) solo record John Wayne, will be available for the first time anywhere, at the festival. As it stands now, we will be releasing it on STUNT Records and you can get it at our booth. For those of you who will not be attending, we will let you know how you can get your hands on a copy as soon as we figure out how we're going to distribute it. This record has been two and a half years in the making and will surely not disappoint. It's vintage Terry and the vino just keeps getting better with age. (Terry turns 47 this month- Happy Birthday, ya palooka!)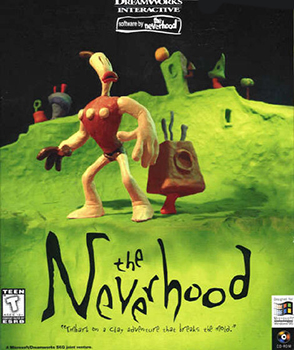 More good news. Many of you know that Terry wrote the soundtrack to a very popular CD-Rom game last year, called The Neverhood. That game and the music both won awards and the game, which was created by Doug TenNapel, received rave reviews in the industry. Now Doug has obtained the rights to release the soundtrack (over 30 of the wildest, wackiest ditties you'll ever hear) on audio CD. This CD will also be available at Cornerstone!
Until next time, we bid you adieu. Ciao. Arrive derci. Au Revoir. Tootles.